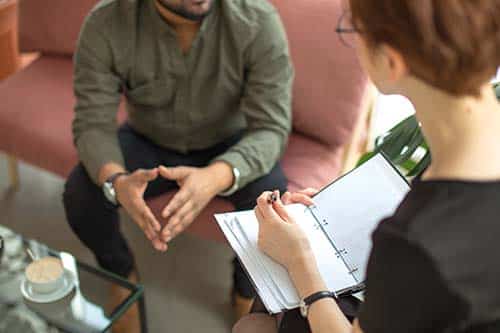 An outpatient rehab program is a treatment approach that doesn't require a long-term stay at an addiction treatment facility. This treatment serves as a flexible, effective treatment option, specifically designed for those who want to overcome substance abuse. This drug abuse treatment option is less intensive than an inpatient treatment program or a partial hospitalization program. However, it still offers a wide array of services and can occur in a variety of settings.
At Chapters Recovery Center, we're committed to providing a full continuum of care so that we can meet the unique and specific needs of our clients. With the understanding that addiction is an illness, we treat all of our patients with respect and dignity.
Are you ready to recover from alcohol or drug abuse? If you're looking for outpatient treatment programs in Boston or any other part of Massachusetts, we offer individualized care and support to help you achieve sustained sobriety. Learn how our outpatient treatment program can help you fight substance use disorder in your life!